Comprehensive Orthotic & Prosthetic Care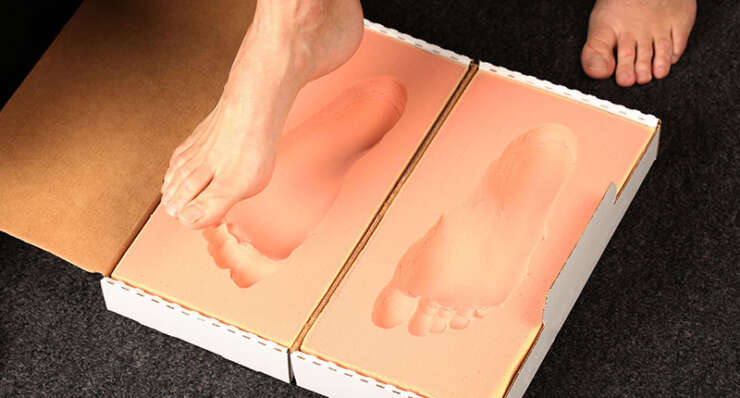 At NBB, we have fully certified orthotist prosthetists ready to assist you with your foot orthotic needs. Schedule an evaluation appointment today, free of charge! Our custom molded foot orthotics come with a two-year warranty. We're always available for any follow up issues.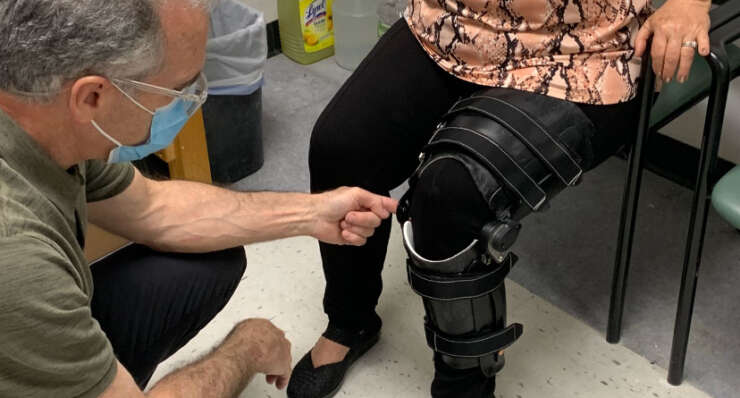 An orthosis is a bio-mechanical device that may be used to improve walking, offer protection, prevent deformity, control motion or decrease weight on a limb. Your orthosis is custom made to your doctor's prescription and specifications and may provide any number of the functions mentioned above.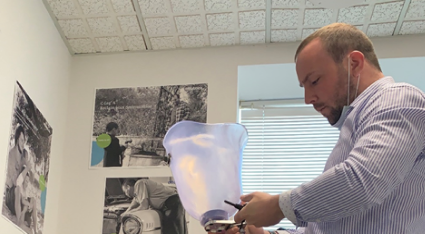 It's important to us at NBB that our patients feel comfortable and safe with their prosthesis. Michael Bergman, CPO see's all of our prosthetic patients and always makes himself available to address any concerns/follow up with our patients at all times. Michael stresses educating his patients on what to expect when receiving a new prosthesis and throughout the whole prosthetic wearing process.
Patients' Testimonials
Neil is the best orthotist I have ever been to, and I've been to a few. He is an expert; thorough, caring, exacting and technically able to perform whatever is necessary to give you the fit and support specific to you. 100% recommendation.
I recently started working with NBB for orthotics for my shoes and have been totally satisfied. The initial review was in depth and clearly explained what the process would be. The orthotics were completed very quickly and they have been very helpful in fine tuning the fit. I would highly recommend this group for your orthotic needs.
Michael was excellent in quickly setting me up with a perfectly fitted brace, for my injury and condition, and I'm already feeling the difference, and it's much less pain. Michael was very knowledgeable about my type of injury, and conveniently recommended to me another option going forward for when I am recovered. I look forward to consulting with NBB and Michael in the future for all my orthotic related needs.
Neil is knowledgeable, attentive, and willing to work with his patients until they're 100% satisfied with their brace.

I came to Neil looking for a customized adult back brace after repeatedly getting turned away by doctors, and could not be happier with his work — it's designed to my liking and I have the peace of mind that Neil will continue to work with me should it need further adjustments. Highly recommend!
Michael was terrific. He helped me find and fit me for a new knee brace. Definitely would recommend NBB Orthotics.
Dealing with this office has truly been a pleasure. Michael's professionalism and attention to detail is unmatched. Excellent bedside manor as well.
Everyone, from the secretary to the two gentlemen who attended me were super nice, helpful, knowledgeable, and efficient. They really listened to my many needs and together were able to customize the perfect braces for me. Having the right support in the right spots is a happy blessing I did not expect to find. I had adapted to pain and discomfort, but here I realized I had options. I am super grateful to all in this office. God bless!
Michael was terrific. He helped me find and fit me for a new knee brace. Definitely would recommend NBB Orthotics.
These guys are the absolute best!!Michael helped me with all of my needs. My prior orthodic was leaving me in so mch pain i couldnt take it. Mike listened to my needs, fit me for new inserts, and my life has been so much better ever since. This guy just truly cared about me, and on top of that, honest every step of the way. 5 stars!! Worth every darn penny. Pain free
I would highly recommend N.B.B. Orthotics. They take time and are patient fitting braces and fit them to you. Neil Bergman who I had the pleasure meeting and fitted me went above board in helping me with a back brace. If at anytime you need to go back for an adjustment they are there to help. The office people are also very helpful and pleasant.
NBB Orthotics is a reputable place to go to for orthotics and prosthetics. They are located in Oceanside, Long Island, New York. Neil & Michael are very professional with a friendly manner. They are very honest, knowledgeable & caring. They gave my dad a consult & took their time to make sure he understands what's best for him. I highly recommend them and would use them again.